Ontario Resorts, Parks, Campgrounds, Kid's Camps, Conservation Lands
Buy Two Or More Hydrobikes With Only 50% Down, 3 Monthly Payments.   Let Hydrobikes Pay The Balance.  Send For Resort Offer Details
We've been enhancing water recreation programs in facilities like yours, creating fun things for your guests to do, and adding a unique and consistent revenue source to your bottom line with Hydrobike rentals since 1990.

Hydrobikes drive attendance, attract visitors, and keep them coming back!
We understand what you need and know how to help you implement Hydrobikes for maximum return.
Give John a call at 1-888-728-9138 to discuss pricing and to learn more about our water bikes.  Send For Resort Offer Details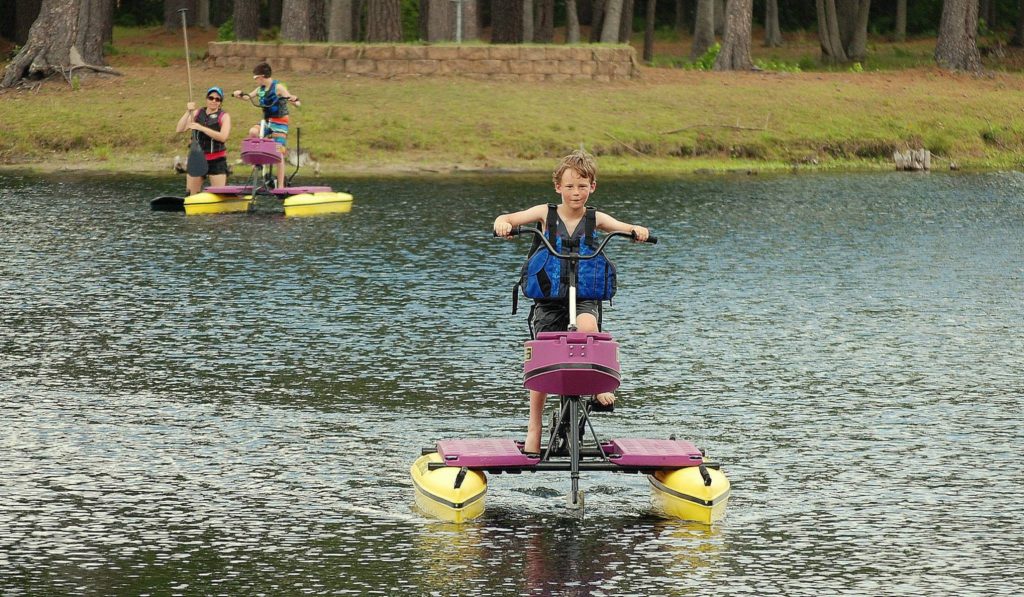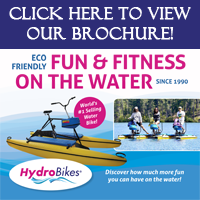 Since 1990, USA built Hydrobikes have been synonymous with premier family fun and fitness on the water.  Resorts & Camps worldwide, US Municipal and State Parks, along with Ontario Parks are enjoying the benefits in offering Hydrobikes to their guests.  You can benefit similarly. Hydrobikes are enjoyed by everyone from 8-80 with no special skill, balance, or ability required to ride.  They are safe, stable, and virtually impossible to tip.  Hydrobikes are great for fishing too. Be the first in your area to offer Hydrobike water bikes and add proven value to your experience.
*In Canada, contact us at 1-888-728-9138, or via email at john@hydrobikes.ca
*In the USA, contact us at 1-888-403-9012, or via email at john@hydrobikes.com