Be The First In Your Area To Start A Water Bike Rental Business With Hydrobikes
We Offer Special Volume Pricing For Rental Outlets.  Be a Dedicated Hydrobike Rental Business, Or Add Hydrobikes To Your Current Kayak, Paddle Boat, Canoe, or SUP Rental Fleet.  Hydrobikes Have Proven Themselves To Be a Guest Favorite, and Provide Year After Year of Consistent Revenues.  Get Started Today!
*For a comprehensive 60 page guide on how to run a successful Hydrobike rental business pick up a copy of 'Profiting With Hydrobikes'.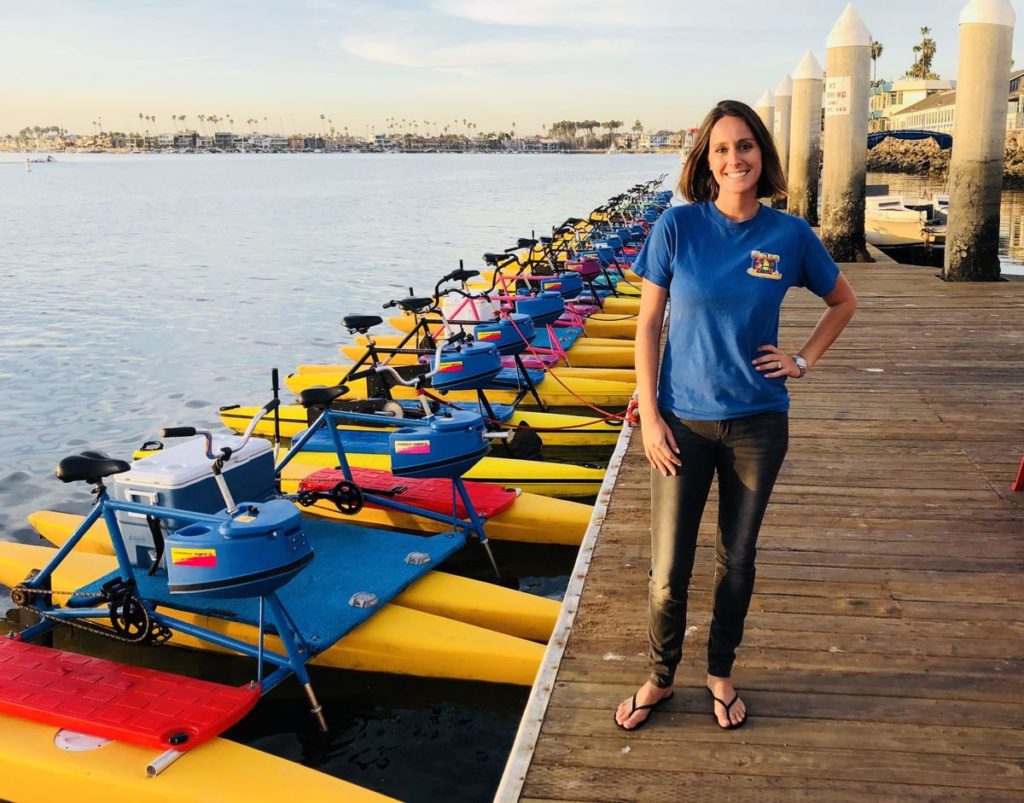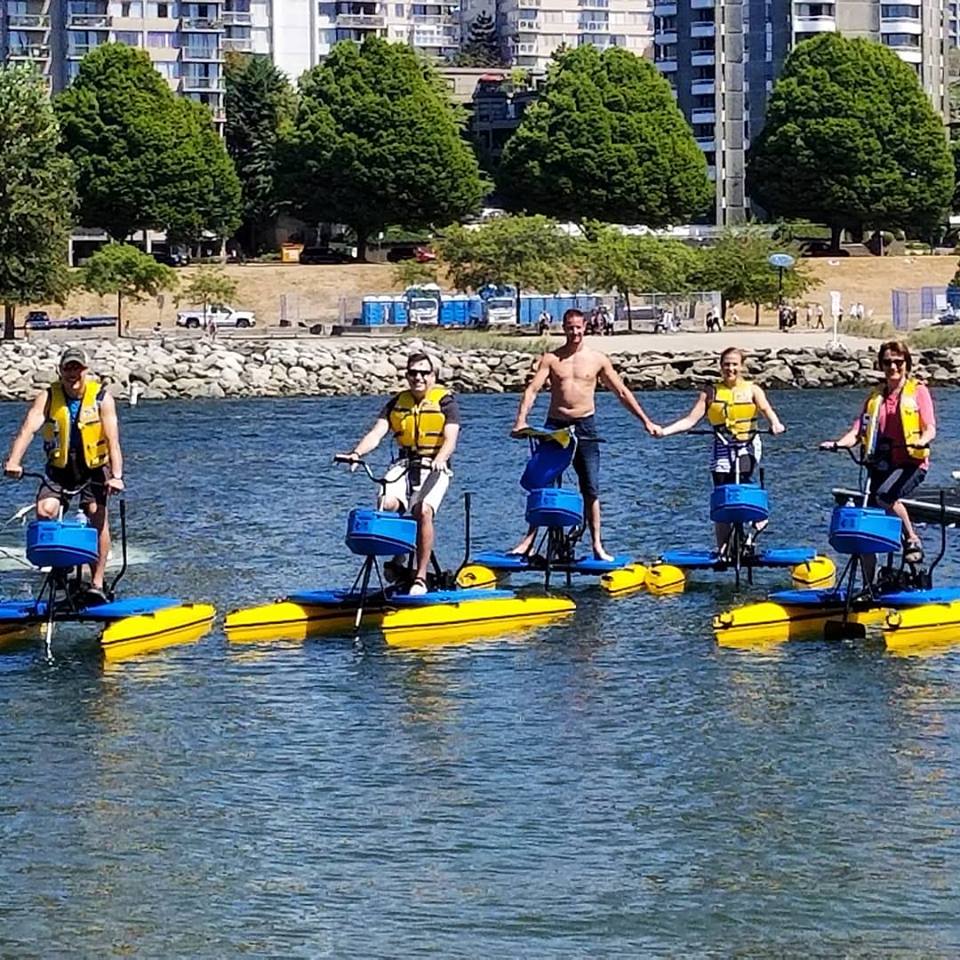 What Other Hydrobike Rental Business Operators Say;
Marina Owner
"I will have to get some more Hydrobikes! The bikes are the biggest thing to hit the area! I am opening up the Bellisle Beach Club on Labor Day. I have 30 kayaks and paddle boards. The hydro bikes are the biggest thrill though. I would buy a hundred if I could! Everyone loves them …young …old. Heavier people who would normally feel challenged on the water are very comfortable..especially when they see how stable they are! Families who have small children feel comfortable putting their children on the pontoons for a ride. Yes I want more! The property and water here is just so perfect for them. I had them on the beach last weekend and everyone wanted to join the Beach Club just to be able to ride the bikes! There are several inquiries into folks buying them." Marty Bell, Bell Isle Marina
Your Golden Opportunity to Own a Unique, Proven, High Profit Business With High Appeal!
6 Unit Rental Outlets Can Earn $1000 Daily.  I'll Get You Up and Running, And Offer Free Consulting Along the Way.
Find a location and let your Hydrobikes do the rest for you.  I can direct you to many successful operations and help you set up your own.  The unique appeal of Hydrobikes will have riders coming to you. Anyone with no special skill or ability is able to ride. This makes it a great activity for kids to grandparents, families, and couples.
You'll hit the ground running in your business with the help of my Hydrobike Rental Business Marketing Guide. 'Profiting With Hydrobikes' offers a blueprint to proven successful revenue generating strategies with Hydrobike water bikes.
It would be my pleasure to assist you in getting started, and working with you to reach your goals and succeed with Hydrobikes.
Contact John at 1-888-728-9138, or email john@hydrobikes.ca and ask for my free Hydrobike Rental Business Information Guide.

What The Experts Say About Hydrobikes
---
"I personally believe that the Hydro-Bike Explorer is the most revolutionary concept in cycling since the mountain bike, and would highly recommend it as a very safe and fun watercraft; a wonderful alternative to cycling on busy streets." Randy Schellenberg, CYCLE TIME Products, Vernon, BC.
---
"We as you know are the only outside contractors here at Walt Disney World that operate a recreational rental business on property.
Prior to the Hydro-Bikes arriving we had two Sea-Cycles on property available for guests to rent. The Sea-Cycles had a unique look and guests were very interested to try them but we found them not suitable to our standards and unable to maintain them. The problems being with the drive trains breaking down under high utilization and also being a non-sealed unit they would get water into them and rust on the sprocket systems. I will also make note that we had a guest step on the hollow float and fall thru the material.
Along with the Sea-Cycles we had four Aqua-bikes that we also had an ongoing maintenance problem with the drive trains again not being sealed.
We have certainly been pleased after 13 months of usage that your product has held up under our customer's standards and given us no problems to date. I would personally recommend Hydro-Bikes to any resort or rental operator looking to purchase reliable equipment that will return their investment." Robert C. Smith Owner
---
We find the Hydrobike a refreshing new technology promoting our vision for the safe, non-polluting, non-intrusive sharing of our lakes." Conservation Trust, Meredith, NH
---
For Hydrobike water bike sales and information in Canada & International, Contact John at 1-888-728-9138, or email john@hydrobikes.ca  *Ask for a copy of our free Rental Business Info Kit.
For Hydrobike water bike sales in the USA, Contact John at 1-888-403-9012, or email john@hydrobikes.com